C-U2 Intraoral Camera
Reality has never been so clear. High definition details and innovative design for maximum comfort. C-U2: the perfection of a complete high definition examination.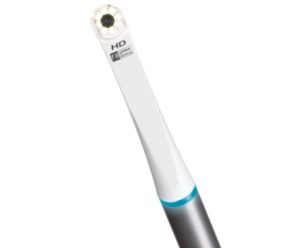 It shows the patient, in real time, images and footages for the sake of direct and effective communication.
Precise, sharp and clear, only C-U2 offers you clear and contrasted images under all circumstances. It shows/visualizes the aesthetic aspect of a smile or a single tooth with maximum high resolution. The best.
IMAGINE. Professional optical system and uniform field of view, -distortion-free. Thanks to the F/8 lens aperture and the innovative HD sensor, you get homogeneous lights and natural colours. Under all circumstances.
MOVE. Multifunction button and automatic Focus-Free adjustments: view, browse, enlarge, save. The flexibility of a Track Pad in just one button and automatic parameters for maximum comfort, with maximum results. The 360° backlight visualizes the state of the handpiece under any condition of use.
SHARE. Communication with the patient has never been so simple: view, share, inform. All in one click. Store and process images on the PC thanks to iRYS, the latest-generation MyRay software platform. View captured images on the iPAD immediately and share your diagnoses with ease.
HD sensor (16:9)
8 powerful LED's with optical diffuser
Optical group with 7 high purity glass lenses, F/8
50x enlargement - 100x with Macro Cap
Direct Digital USB Technology